Weddings were put on "pause" in 2020, at the beginning of the coronavirus pandemic. While some small celebrations still went forward, an overwhelming number of couples — even those who got married in 2020 — pushed their receptions to 2021. Most couples postponed or canceled their ceremonies altogether after the US outbreak began. Those who did not cancel instead scaled back considerably, with backyard vows and online ceremonies to avoid large gatherings. The pandemic moved ceremonies outside to warmer climates, amended guest lists, and changed the wedding industry – and the way couples celebrate their big day.
COVID may have long-term ramifications for the weddings, but things are slowly starting to return to a 'new normal." While a COVID-19 vaccine has begun to being administered, it's still very uncertain when things will go back to pre-COVID-19 times. However, across the US, brides, and grooms are growing excited about hosting their weddings in 2021-2022. Engaged couples find they can work with vendors to stay within the new guidelines to make the right and safe decisions for their wedding celebrations.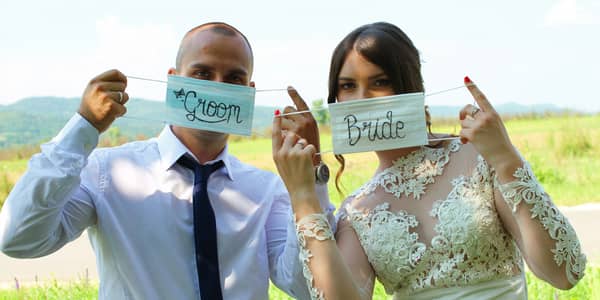 You may be deciding on a course of action to plan a wedding during the current uncertain climate. Whether couples have shifted their timeline or are going forward to plan a COVID-safe wedding in 2021, there are many ways to still make their wedding day unique and special. So what are some tips to make the wedding planning process as smooth and stress-free through some of the uncertainty that remains from the COVID-19 pandemic? Although you may still need to adapt your plans to fit varying comfort levels and state mandates, there is hope!
But where do you start? Below is a guide to help answer common questions, tips, and planning advice to help ensure that planning a wedding during COVID-19 is as easy and enjoyable as possible.
---
1) Follow Local, State, and National Recommendations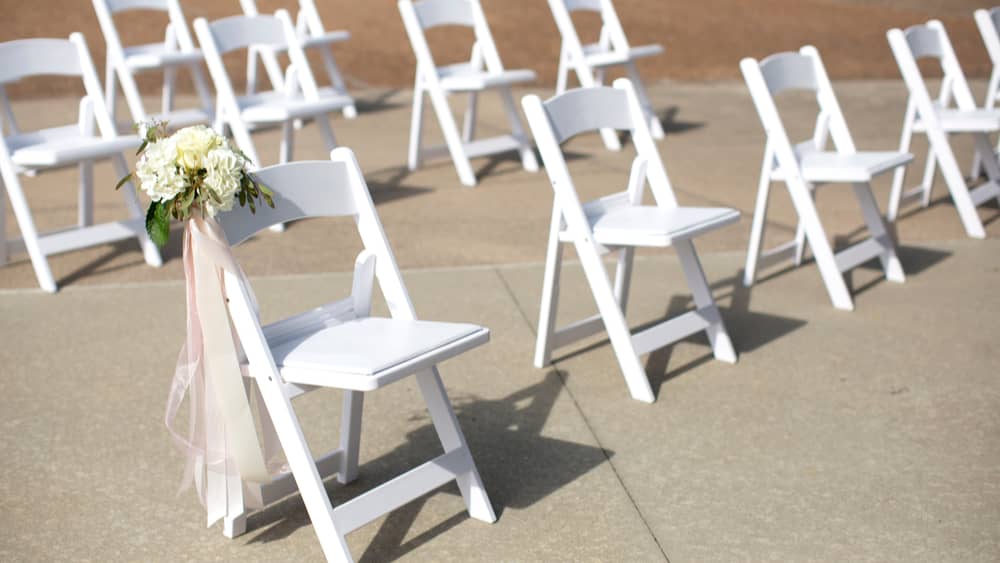 State and national COVID guidelines for gatherings are being updated regularly. Before you start planning, read and understand the current guidance, which will give you a good idea of how many guests you can have and what the guidelines are for indoor and outdoor gatherings. Also, be sure to check other trusted governmental organizations, such as the Center for Disease Control and Prevention (CDC), for official guidance to inform your wedding planning decisions.
2) Choosing a Date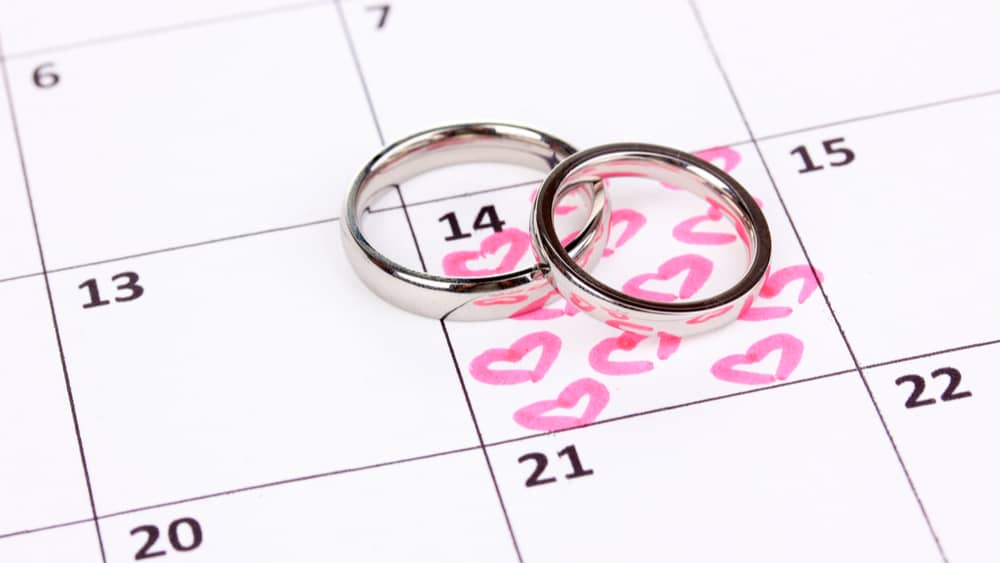 Many couples who were originally set to marry in 2020 are planning their dream day for 2021 and 2022. So if you'd like to get a date for the next few years, time is of the essence! While a COVID-19 vaccine has started being administered, it's still very uncertain when things will go back to pre-COVID-19 times. Many safety guidelines will still be in play well into 2021-2022, which is something to consider when choosing a date.
3) Reinvent your vision of a "dream wedding"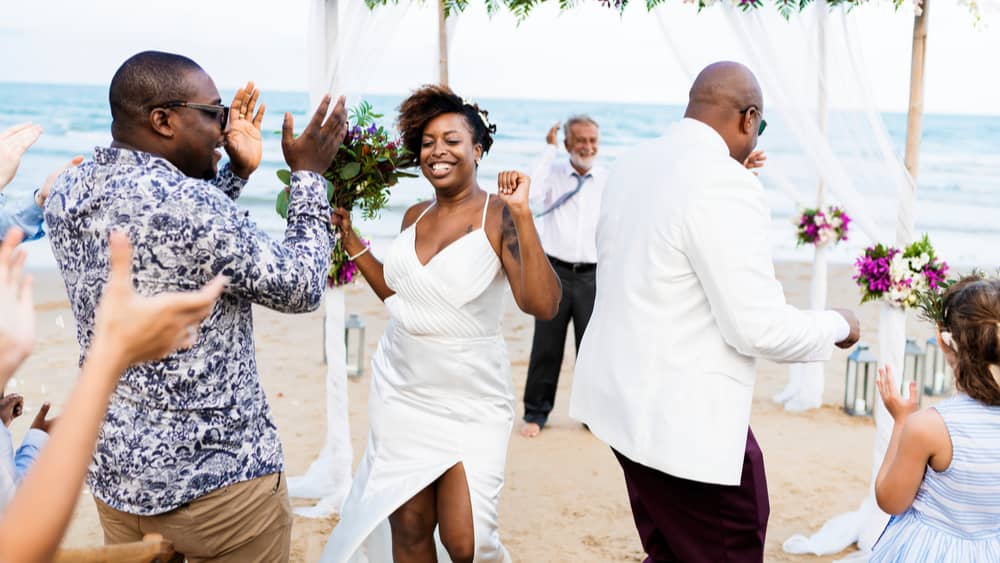 A smaller, more intimate wedding also means you can splurge on other areas you may not have been able to when having a larger gathering. Be sure to budget every small detail and tailor your dream day into something special! A smaller guest list means you can spend a bit more money on the dinner, entertainment, flowers, and other small details. Invest in custom masks, custom hand sanitizers, and other safety equipment to make it a safe event. Gatherings during COVID times can still be a fun and memorable experience for both you and your loved ones.
4) Choose vendors carefully to keep the lines of communication open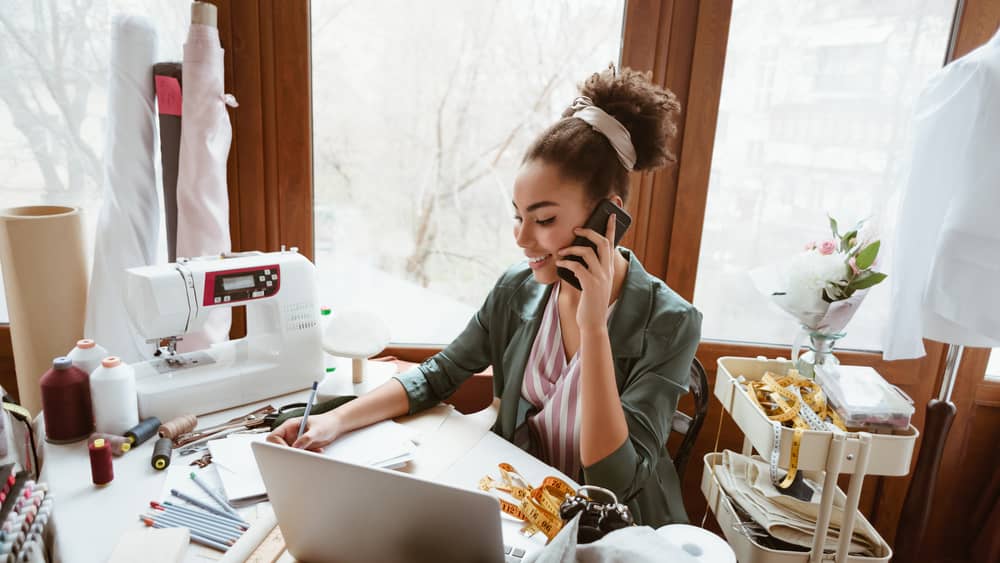 Now more than ever, vendors are incredibly understanding and will work with you to make plans wisely and provide guidance on what you can or cannot have during these ever-changing times. Talk about their COVID-19 protocols and how they will be implemented on the big day. One vendor you'll want to work closely with while planning a COVID wedding is your venue. When communicating, you need to be clear on guest limitations and other current COVID protocols and rules, such as wearing masks indoors and social distancing guidelines. That way, you can tell your guests exactly what to expect on the wedding day.
5) Communicate with your guests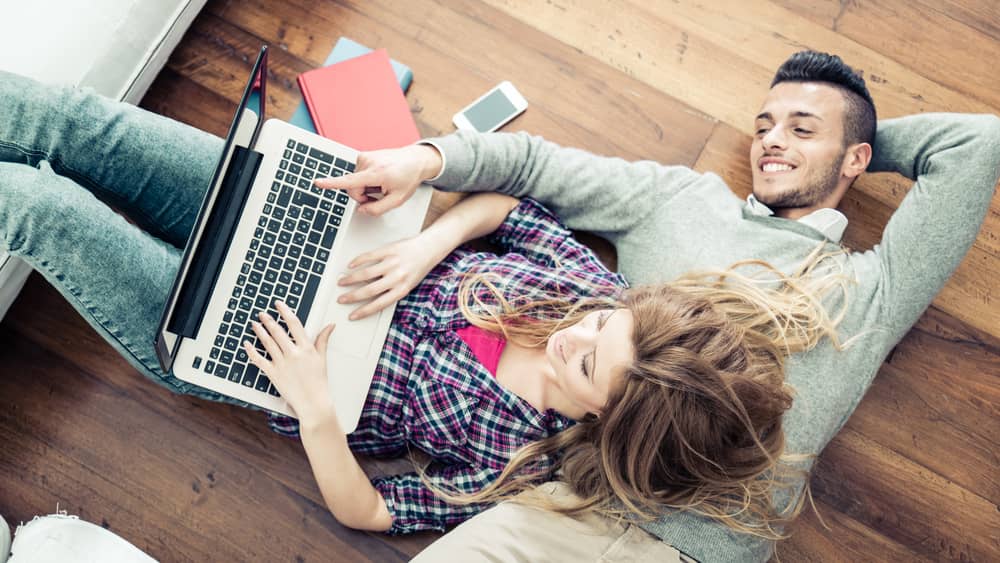 It is important that your guests see that you have thought of everything when planning a safe wedding during Covid to make them well-informed about the celebration and the many protocols that will be in place to ensure everyone's safety. Communicate your wedding plans via email or postcard. If you have a wedding website, update it with a message to let guests know of the guidelines that you will have in place if they choose to attend. Once you lock down a date, send this information out as soon as possible, so out-of-state guests can check the travel guidelines and restrictions on quarantining in their area to ensure they can safely attend your event.
6) Consider purchasing wedding insurance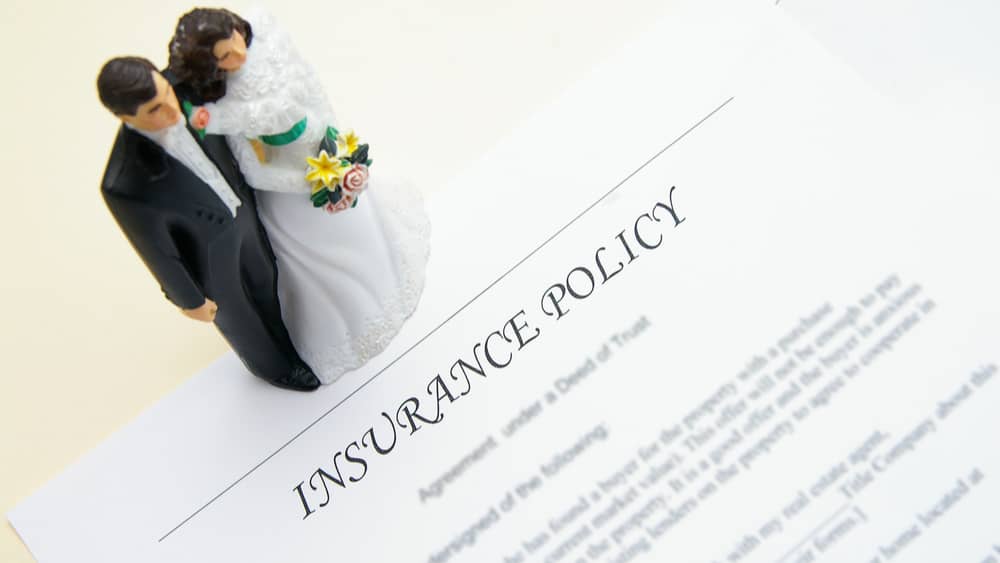 By purchasing wedding insurance, you can ensure that costs will cover any expenses related to sudden cancelations. While it won't cover all of the related COVID-19 expenditures, it might help protect the difference in vendors' fees. Understand your current contract and any additional costs you might have to incur to change dates.
7) Be Flexible!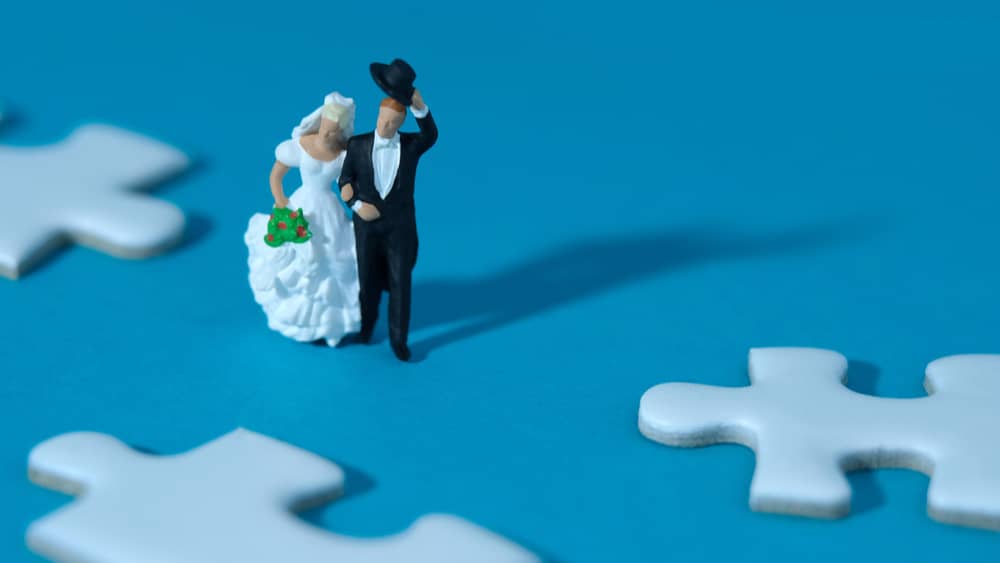 With couples all around the county replanning their weddings in 2021, you might not get the preferred day or month for your new wedding. Consider weekdays, which will give you a better chance of securing and locking down all your vendors. Be open to changing vendors, as those you might have originally preferred may already be booked and unavailable. When planning a venue, consider one with outdoor options. COVID-19 guidelines and policies around social distancing are expected to continue for some time, so changing to an outdoor venue will help make sure you and your guests can stay safe when you say "I do."
8) Hire a Wedding Planner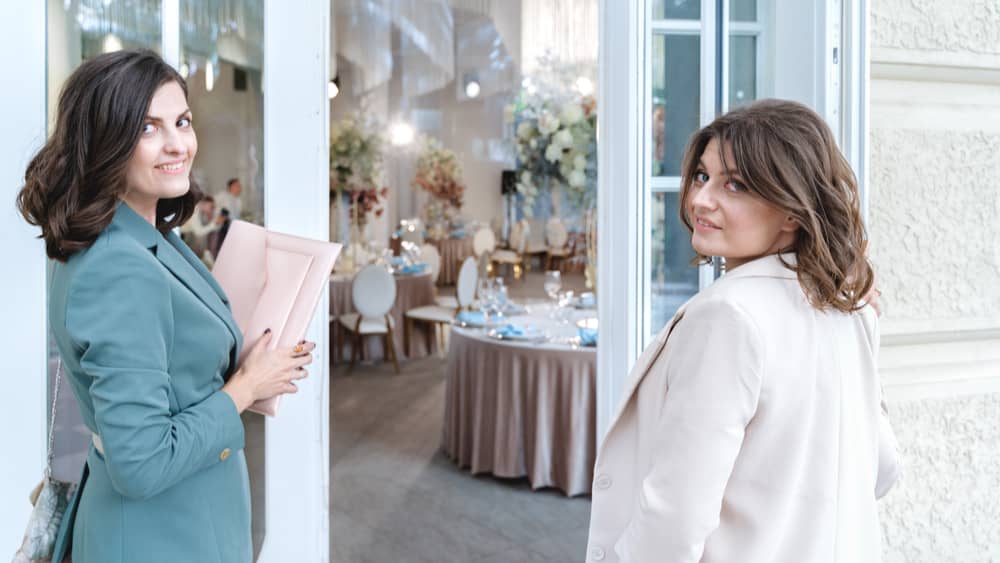 Go to the experts. Managing multiple vendors and cancelations, new rules and guidelines, and communications can get overwhelming, especially in this new era. With the entire wedding industry having come to a halt in 2020, consider getting a wedding planner to help. Planning a wedding in the current climate may get overwhelming and confusing. If you can, consider hiring a planner to help guide you, keep you on track, coordinate with vendors, and relieve the stress that comes with planning your big day.
---
As you can see, even in this current climate, it is possible to plan a wedding and celebrate with your loved ones in 2021 and beyond. Merely rethink certain aspects of the wedding to ensure you — and your loved ones — can stay safe. While it may be different than what you originally envisioned, it definitely will be memorable!