Lemon Dahlia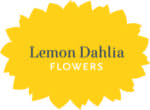 Business Name:
Lemon Dahlia
Business Description:
Based in Wilton, CT, Lemon Dahlia is owned and operated by Karen Legan. Karen started her business to share the beauty of flowers and floral design with the world. She trained at the prestigious Flower School New York and brought her expertise to Wilton for weddings and other celebrations.
Lemon Dahlia designs arrangements in an organic and authentic style. The goal is to produce bouquets and other elements that look as if they were grown in your own garden. This aesthetic of tailored looseness is what makes up Lemon Dahlia's signature look. Paired with your wedding theme, the result is truly one of a kind.
You can make your most precious moments even more beautiful with Lemon Dahlia. Whether you are selecting flowers to carry, decorate with, or throw, there are stunning blossoms here that can help create a magical atmosphere. From mood boards to reality, weddings featuring Lemon Dahlia's custom creations are sure to be vibrant, fragrant, and unforgettable.
Thank you to the generous photographers who were willing to share their photos of my work. Cappy Hotchkiss Photography ; www.MelaniLustPhotography.com ; @charlottejenkslewis